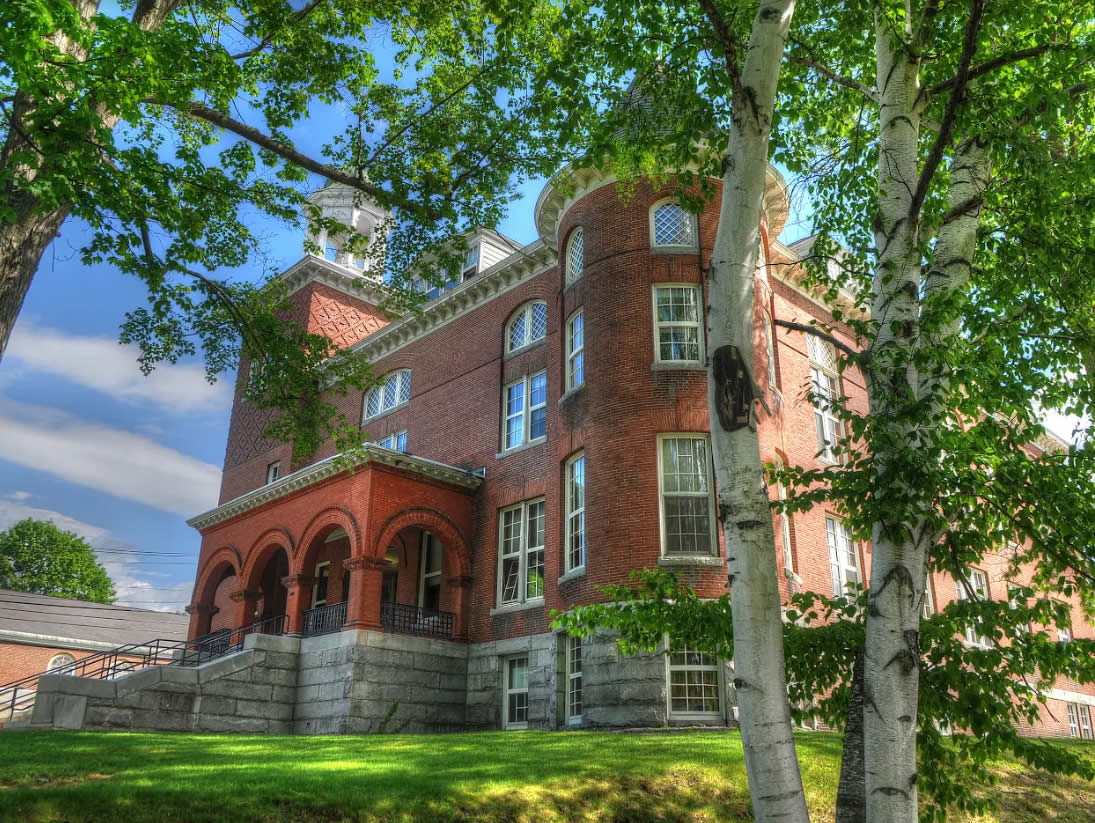 Features
Small campus where faculty get to know their students.
Outdoor recreation abounds with many lakes, streams, mountains and rivers!
About This Campus
Peacefully nestled in the spectacular lakes & mountains region of western Maine, UMF is Maine's public liberal arts college, offering quality programs in teacher education, human services and arts and sciences. The campus is in historic downtown Farmington, just a short walk away from coffee shops, funky stores, restaurants, banks, bookstores, a multi-screen movie theater and a whole lot more. Our perfect location combines the active outdoor lifestyle with the arts & smarts of a small college town. With enrollment at around 1,600 full-time students, UMF is about the same size as many of New England's most selective private colleges and offers many of the same advantages, yet at a very affordable price — providing a tremendous college value in a spectacular natural setting. Established in 1864 as Maine's first public institution of higher education, the University of Maine at Farmington is a founding member of The Council of Public Liberal Arts Colleges (COPLAC) an exclusive



Location Information
Farmington is located approximately 2 hours north of Portland, Maine and 4 hours north of Boston, Massachusetts.
2023/2024 Placement
------
Host Pay

ment
Closed
Home Pay

ment
Open
Fast Facts
------
| | |
| --- | --- |
| Location | | Farmington |
| Population | | 7,500 |
| Enrollment | | 1,600 |
| Language | | English |
| Calendar | | Semester |
| Canada | | Home Payment |
Term Dates
| | |
| --- | --- |
| Fall | | 08/29-12/16 |
| Spring | | 1/17-05/04 |
Campus Diversity
------
| | |
| --- | --- |
| 1st Nation/Native | | 1% |
| Asian | | 0% |
| Black | | 2% |
| Hawaiian/P.I. | | 0% |
| Hispanic/Latino | | 2% |
| Two or more | | 2% |
| White | | 92% |
| Other | | 1% |
| International | | 0% |