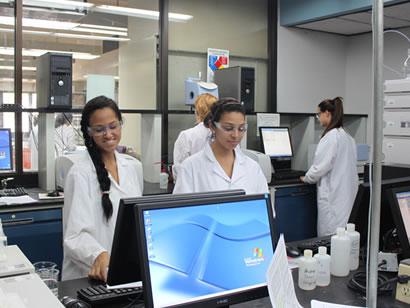 Features
Accepting exchange students for Spring 2022 only. Closed for Fall 2021.
About This Campus
University of Puerto Rico at Humacao The University of Puerto Rico at Humacao is located on the east coast of the island with over 4,300 students. It is a comprehensive, four year college offering several unique programs in their continous adaptation to the need of the Industrial Community - Industrial Chemistry, Computer Mathmatics and Physics applied to electronics. Coastal Marine Biology, Wildlife Management, Microbiology and other general biology are other fields of study. The campus has a research laboratory for marine and wildlife management studies located in the Fajardo Lighthouse.



Helpful Information
The language of instruction is Spanish.
2023/2024 Placement
------
Host Pay

ment
Open
Home Pay

ment
Open
Fast Facts
------
| | |
| --- | --- |
| Location | | Humacao |
| Population | | 58,466 |
| Enrollment | | 2,634 |
| Language | | Spanish |
| Calendar | | Semester |
| Canada | | Home & Host |
Term Dates
| | |
| --- | --- |
| Fall | | 08/9-12/20 |
| Spring | | 01/17-05/20 |
Campus Diversity
------
| | |
| --- | --- |
| 1st Nation/Native | | 0% |
| Asian | | 0% |
| Black | | 2% |
| Hawaiian/P.I. | | 0% |
| Hispanic/Latino | | 90% |
| Two or more | | 1% |
| White | | 1% |
| Other | | 6% |
| International | | 0% |