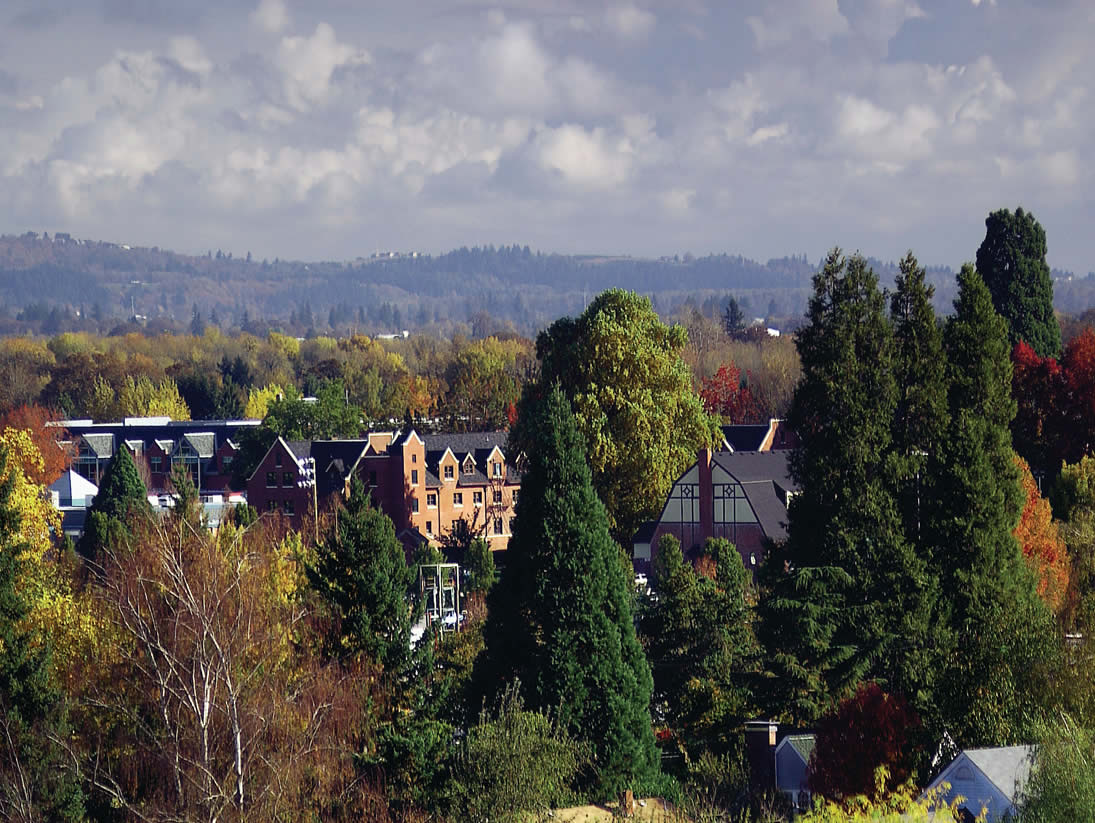 Features
WOU is an emerging Hispanic Serving Institution -- 20.7% Latinx students.
Student-to-faculty ratio is 12:1.
Top majors: education, psychology, business, criminal justice, and exercise sci.
About This Campus
Founded in 1856, WOU is the oldest public institution in Oregon, committed to changing lives, strengthening communities, and transforming our world. WOU liberal arts offers exemplary, personalized undergraduate and graduate programs to students that is meaningful, challenging, and supportive. All classes are taught by professors and the average class size is 12 students. With many academic and student support services available, WOU and NSE students are assured to receive holistic support. WOU student and campus life is vibrant, active, and inclusive. From student clubs and organizations and PACK Welcome Week, to NCAA Division II athletic competitions and art/cultural performances, WOU always has events and activities for the community to attend. Visit https://wou.edu/life-at-wou/ for more information! To learn more about WOU and see how vibrant our community is, be sure to check us out on our WOU Instagram account: https://www.instagram.com/westernoregonuniversity



Location Information
Located in the Monmouth-Independence area, the heart of Oregon's lush Willamette Valley. With Portland only about an hour to the north, the Pacific Ocean an hour to the west, and Cascade Mountains an hour to the east -- students can enjoy a region rich with opportunities for cultural and recreational entertainment. Nature lovers and outdoor adventurers can travel in any direction to find their favorite spot, from the ski slopes of Mt. Bachelor to the hike travels of Silver Falls.



Helpful Information
A significant percentage of students walk or bike to get campus and around the community. WOLF Ride shuttle service is available for evening transportation within Monmouth and Independence. Local day/evening public transportation within Monmouth and Independence is available M-Sat through the pilot 'Trolley' project. Public transportation to nearby Dallas and Salem is limited to M-F during the day.
2023/2024 Placement
------
Host Pay

ment
Open
Home Pay

ment
Limited
Fast Facts
------
| | |
| --- | --- |
| Location | | Monmouth |
| Population | | 15,432 |
| Enrollment | | 4,029 |
| Language | | English |
| Calendar | | Quarter |
| Canada | | N/A |
Term Dates
| | |
| --- | --- |
| Fall | | 09/26-12/02 |
| Winter | | 01/09-03/17 |
| Spring | | 04/03-06/09 |
Campus Diversity
------
| | |
| --- | --- |
| 1st Nation/Native | | 2% |
| Asian | | 3% |
| Black | | 3% |
| Hawaiian/P.I. | | 1% |
| Hispanic/Latino | | 21% |
| Two or more | | 5% |
| White | | 61% |
| Other | | 4% |
| International | | 0% |