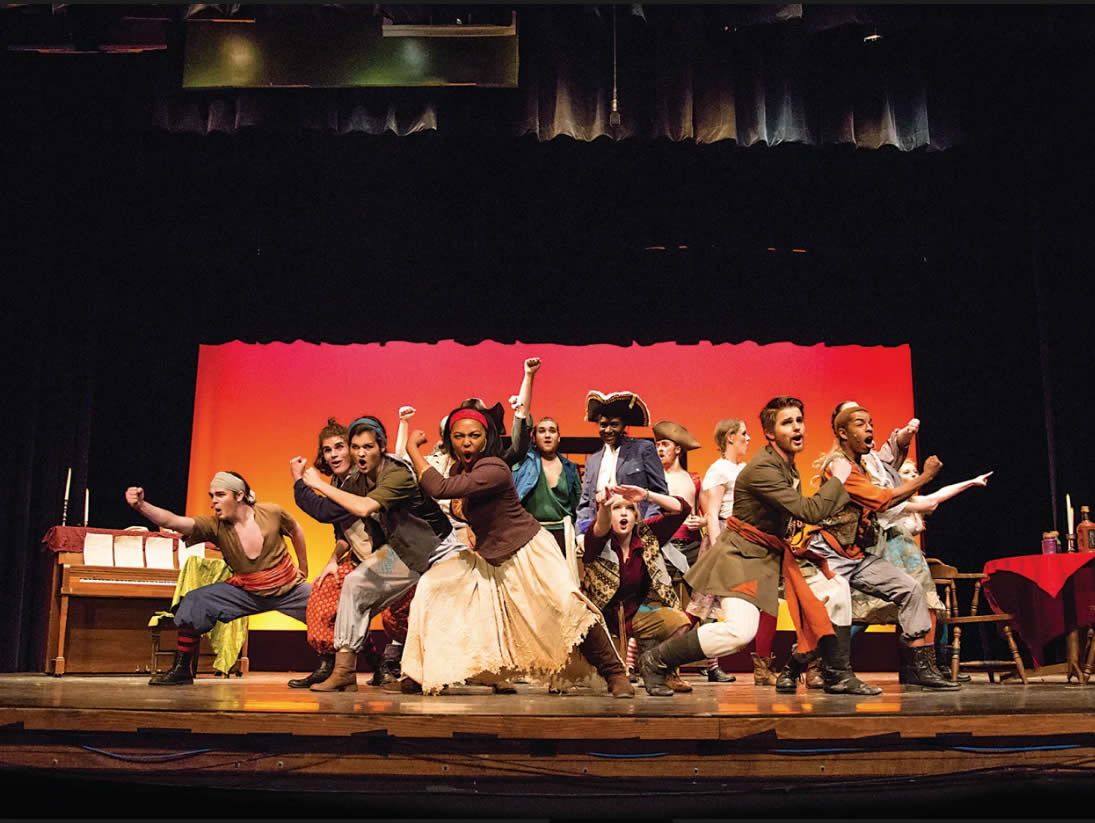 Features
College Night - a Library of Congress Local Legacy
Life Raft Debate - the original!
Private liberal arts university experience at a public university.
About This Campus
Experience a private liberal arts education at a state university price! The University of Montevallo is a COPLAC school (Council of Public Liberal Arts Colleges) - one of 29 public liberal arts colleges and universities in the U.S. and Canada. Enjoy small class sizes on a campus that looks like a movie set – green quads, old trees with students in hammocks, and brick sidewalks and streets. Our campus was designed by the Olmsted brothers (who designed NYC's Central Park), and includes an observatory, an ecological preserve, and a student retreat with a lake. Inside our historic buildings you will find highly qualified faculty teaching classes – not graduate students. A student-to-faculty ratio of 16:1 allows for close collaboration with faculty inside and outside of class. Check out our majors, our gorgeous campus, our unique campus traditions, our Southern food and mild winters, and Alabama's great white sand beaches and forest-covered mountains. Come to Montevallo, y'al



Location Information
The University of Montevallo is located in the city of Montevallo (pop. 6,575) in the geographical center of Alabama. It is 35 miles south of Birmingham - a restaurant mecca recently called "the next Music City". Nestled in the foothills of the Appalachian Mountains yet within a four hour drive to the famous white sand beaches on the Gulf of Mexico, you will find almost any outdoor activity–unless it involves snow or ice! UM is also 15-minutes from the Cahaba River National Wildlife Refuge.



Helpful Information
The City of Montevallo is a pedestrian- and bicyclist-friendly community that offers many local amenities even to students who live on campus. The bike share initiative ValloCycle allows bicycles to be checked out at various check out stations for use for a small fee. Montevallo also has the famous Orr Park, a thriving artist community that is showcased in such local events as the Montevallo Artwalk, which is staged several times a year, and the annual Montevallo Art Show that is held in April.
2023/2024 Placement
------
Host Pay

ment
Open
Home Pay

ment
Open
Fast Facts
------
| | |
| --- | --- |
| Location | | Montevallo |
| Population | | 6,575 |
| Enrollment | | 2,600 |
| Language | | English |
| Calendar | | Semester |
| Canada | | Home & Host |
Term Dates
| | |
| --- | --- |
| Fall | | 08/24-12/7 |
| Spring | | 01/11-05/01 |
Campus Diversity
------
| | |
| --- | --- |
| 1st Nation/Native | | 1% |
| Asian | | 1% |
| Black | | 13% |
| Hawaiian/P.I. | | 0% |
| Hispanic/Latino | | 7% |
| Two or more | | 5% |
| White | | 67% |
| Other | | 6% |
| International | | 0% |