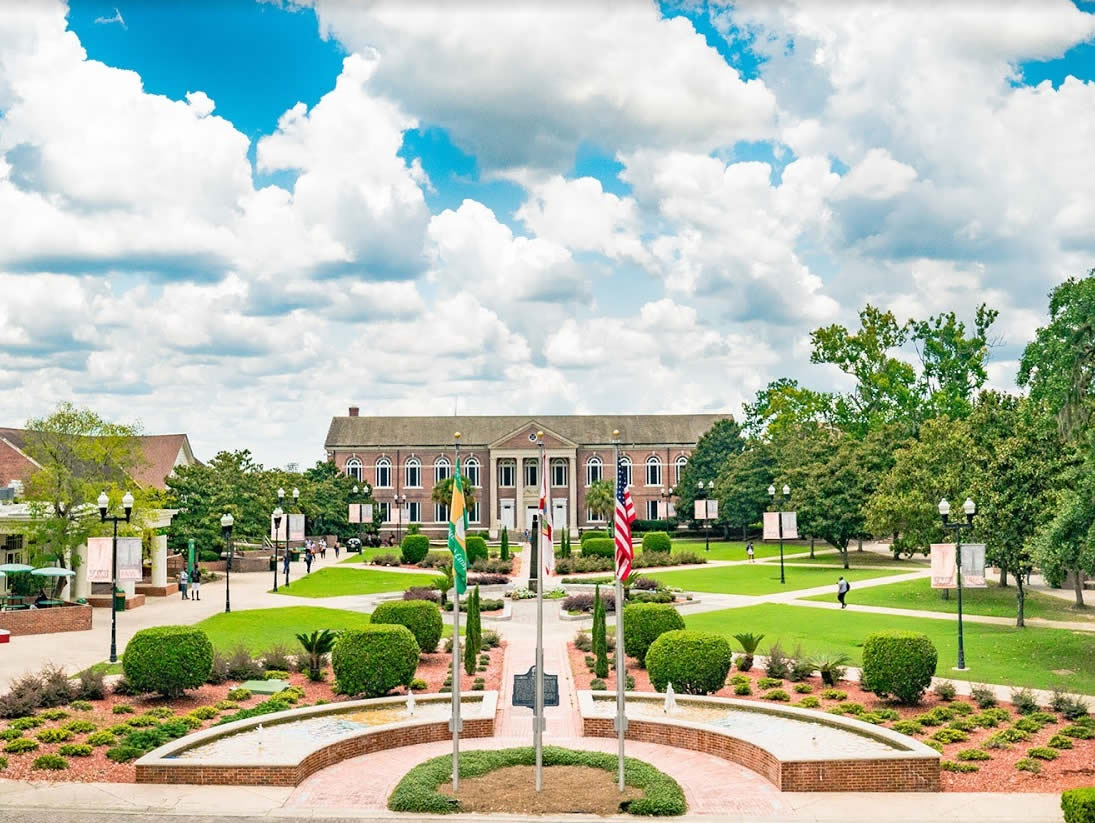 Features
Named 2022 #1 Public HBCU by U.S. News & World Report.
Only HBCU in the eleven member State University System of Florida.
FAMU is closed for Fall 2023-2024
About This Campus
Florida Agricultural and Mechanical University was founded as the State Normal College for Colored Students, and on October 3, 1887, it began classes with fifteen students and two instructors. FAMU, as it has become affectionately known, is the premiere school among historically black colleges and universities. Located on the highest hill in Florida's capital city of Tallahassee, Florida A&M University remains the only historically black university in the eleven member State University System of Florida. FAMU is an 1890 land-grant institution dedicated to the advancement of knowledge, resolution of complex issues and the empowerment of citizens and communities. The University provides a student-centered environment consistent with its core values. The faculty is committed to educating students at the undergraduate, graduate, doctoral and professional levels, preparing graduates to apply their knowledge, critical thinking skills and creativity in their service to society.



Location Information
Tallahassee is located in North Florida. You can easily travel throughout Florida to prime destinations such as Panama City Beach which is only 2.5 hours way; Miami which is 8 hours by car; and Disney and Universal Studios in Orlando which is only a 4 hour drive. Outside of Florida, Atlanta, Georgia is only 4.5 hours away and New Orleans, Louisiana only 5 hours.
2023/2024 Placement
------
Host Pay

ment
Closed
Home Pay

ment
Closed
Fast Facts
------
| | |
| --- | --- |
| Location | | Tallahassee |
| Population | | 191,000 |
| Enrollment | | 10,031 |
| Language | | English |
| Calendar | | Semester |
| Canada | | Home Payment |
Term Dates
| | |
| --- | --- |
| Fall | | 08/28-12/15 |
| Spring | | 1/08-05/03 |
Campus Diversity
------
| | |
| --- | --- |
| 1st Nation/Native | | 0% |
| Asian | | 1% |
| Black | | 85% |
| Hawaiian/P.I. | | 0% |
| Hispanic/Latino | | 3% |
| Two or more | | 3% |
| White | | 8% |
| Other | | 0% |
| International | | 0% |