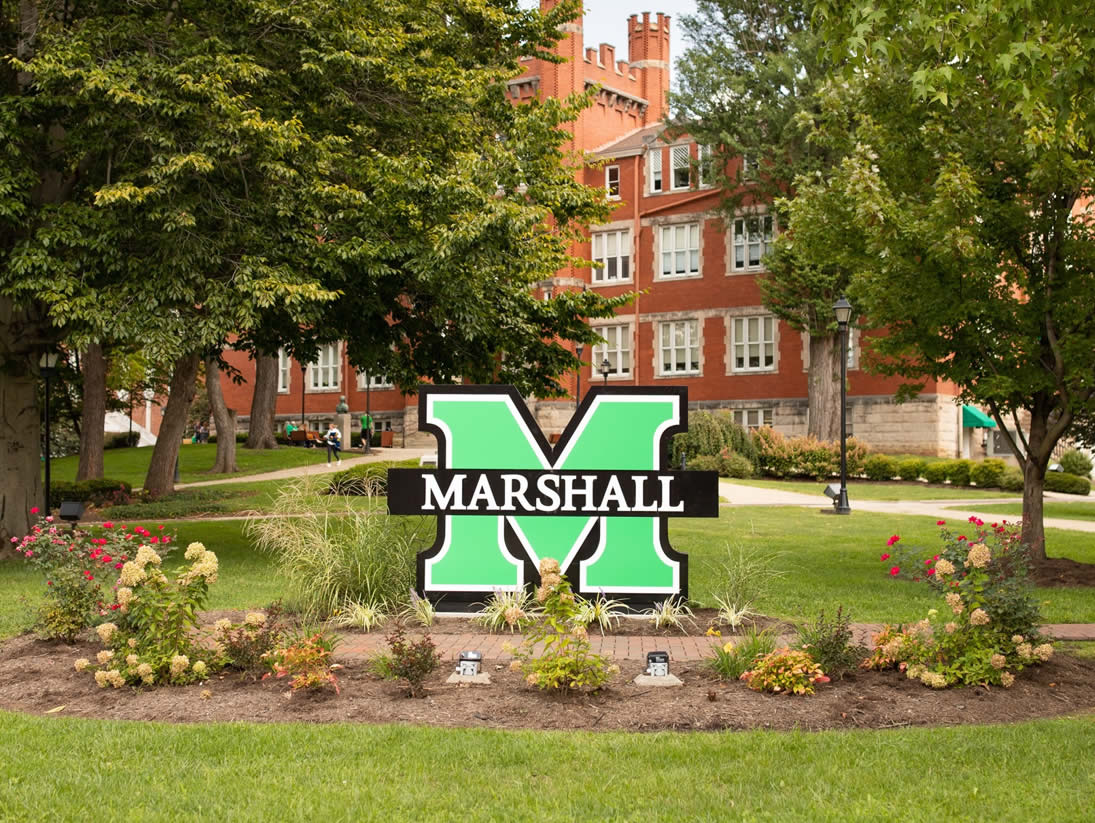 Features
100+ Academic Programs!
U.S. News & World Report ranks Marshall in top tier of nation's universities!
16 NCAA Division I Athletic Teams!
About This Campus
We are so pleased you are considering Marshall University. As one of West Virginia's oldest public universities, Marshall's roots run deep—yet our vision is focused on providing world-class learning opportunities for students from across the country and around the world. Here, you'll discover a commitment to teaching, high-level research and professional training that will prepare you to thrive in the world. You'll join a community where you'll be part of something larger than your own ambitions. You'll find a sense of belonging and nurturance that will help you achieve your full potential. You'll discover what it means to be one of the Sons or Daughters of Marshall. Big Opportunity, Close-Knit Community: Marshall University provides you with a world of opportunity within a close-knit and nurturing environment. Classes are small (average size, 23 students) so you and your professor can get to know each other. We have living/learning communities in the reside



Location Information
Huntington sits on the mid-section of the scenic and historic Ohio River at the point where West Virginia, Ohio and Kentucky meet. Our city is home to some 54,000 citizens.



Helpful Information
Off-Campus: For eligible students who choose to live off campus, the Huntington community provides a variety of convenient housing options. Check out the availability of off-campus housing by going to http://www.herald-dispatch.com or call Tri-State Publications for a Rental Guide at 304-522-0561 or 304-736-0561.
2023/2024 Placement
------
Host Pay

ment
Closed
Home Pay

ment
Closed
Fast Facts
------
| | |
| --- | --- |
| Location | | Huntington |
| Population | | 355,873 |
| Enrollment | | 11,962 |
| Language | | English |
| Calendar | | Semester |
| Canada | | Home Payment |
Term Dates
| | |
| --- | --- |
| Fall | | 08/23-12/10 |
| Spring | | 01/10-04/29 |
Campus Diversity
------
| | |
| --- | --- |
| 1st Nation/Native | | 1% |
| Asian | | 2% |
| Black | | 6% |
| Hawaiian/P.I. | | 1% |
| Hispanic/Latino | | 2% |
| Two or more | | 2% |
| White | | 81% |
| Other | | 5% |
| International | | 0% |