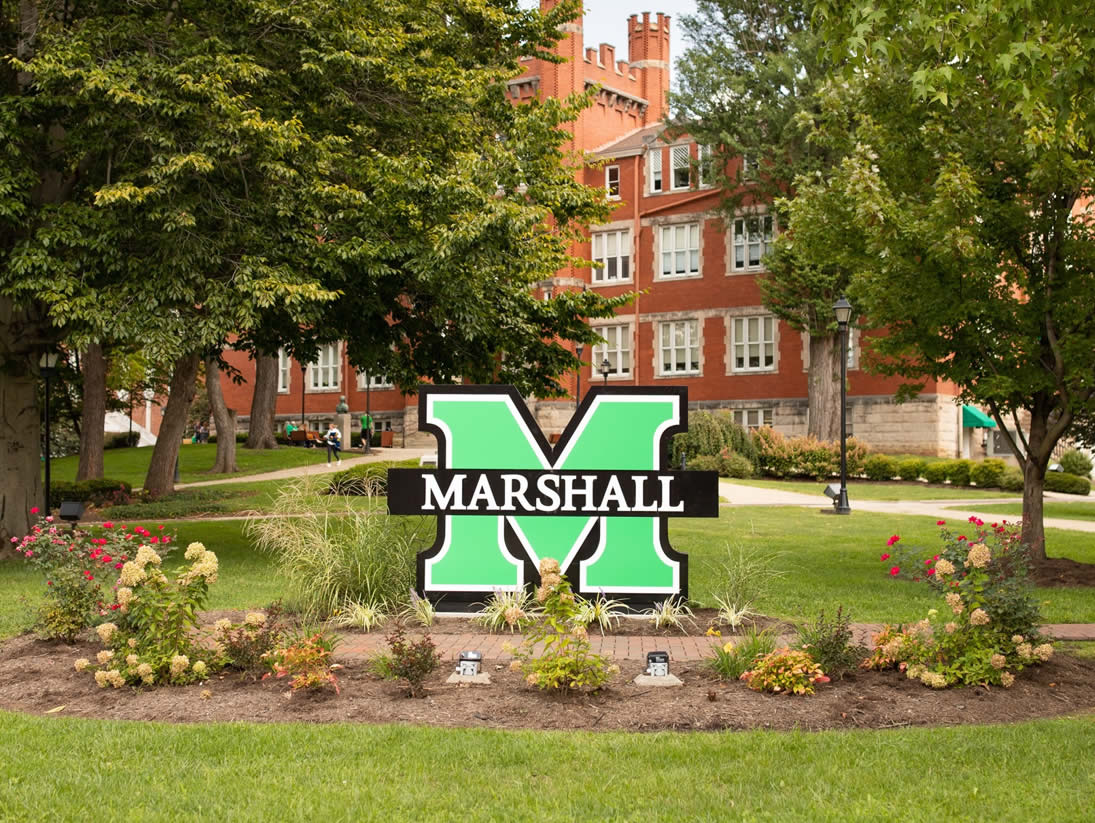 About This Campus
Big Opportunity, Close-Knit Community: Marshall University provides you with a world of opportunity within a close-knit and nurturing environment. Classes are small (average size, 23 students) so you and your professor can get to know each other. We have living/learning communities in the residence halls so that you are close to people in similar majors. You will learn and experience more than you thought possible at Marshall, and you'll be doing it with people who become your family away from home! Safe, Secure and Compact Campus: With 22 full-time campus police officers who patrol campus 24 hours a day, 7 days a week, our campus is among the safest in the nation. Our police officers offer 24-hour escort service on campus, so you never have to walk from the library to your room by yourself after a late-night study session.



Location Information
Huntington sits on the mid-section of the scenic and historic Ohio River at the point where West Virginia, Ohio and Kentucky meet. Our city is home to some 56,000 citizens.
2020/2021 Placement
------
Host Pay

ment (A)
Closed
Home Pay

ment (B)
Open
2021/2022 Placement
------
Home Pay

ment (B)
Excellent
Fast Facts
------
| | |
| --- | --- |
| Location | | Huntington |
| Population | | 363,325 |
| Enrollment | | 13,336 |
| Language | | English |
| Calendar | | Semester |
| Canada | | Home (B) |
Term Dates
| | |
| --- | --- |
| Fall | | 08/26-12/13 |
| Spring | | 01/13-05/01 |
Campus Diversity
------
| | |
| --- | --- |
| White | | 81% |
| Black | | 6% |
| Hispanic/Latino | | 2% |
| Asian | | 2% |
| Native/1st Nation | | 1% |
| Hawaiian/P.I. | | 1% |
| Two or more | | 2% |
| Other | | 5% |