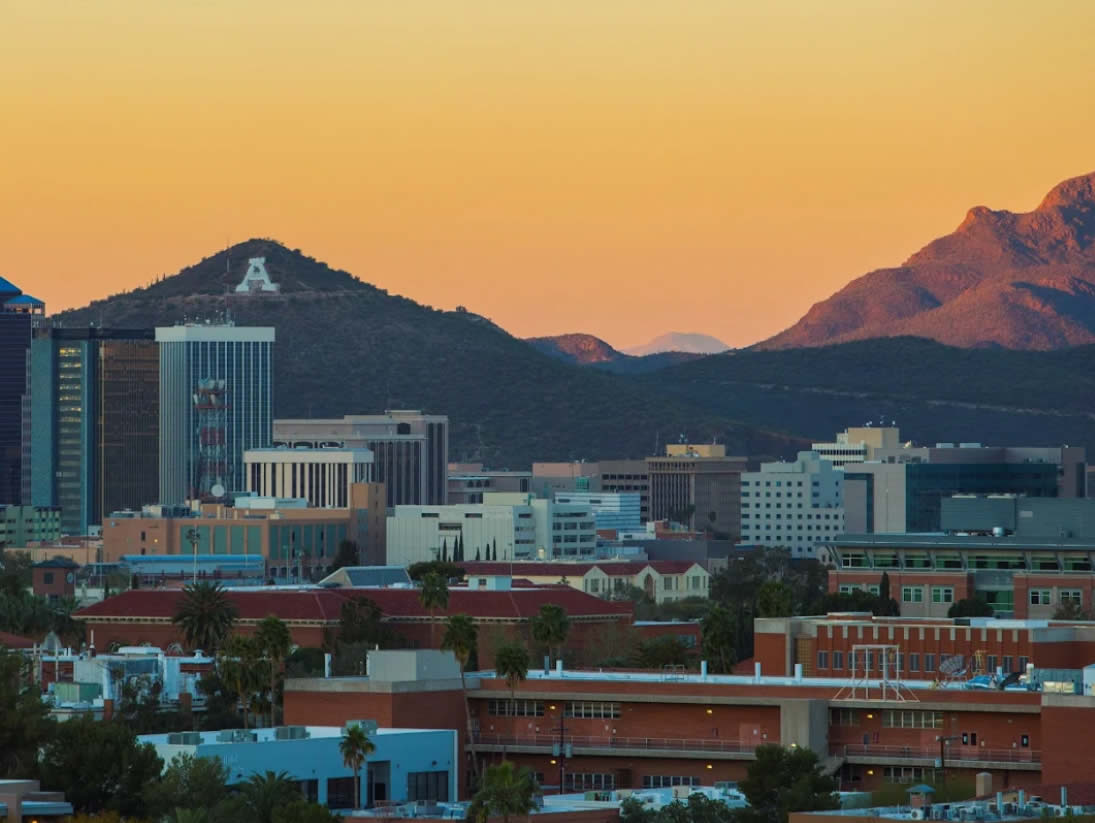 Features
Available for exchange in Academic Year 2023-24.
About This Campus
The University of Arizona is a student-oriented, research university. Founded in 1885, the University is dedicated to preparing students for an increasingly diversified and technological world and to improving the quality of life for the people of Arizona. The UA is ranked 16th nationally in terms of research funding, and several of the University's academic programs are ranked in the top 20 nationally.



Location Information
The University of Arizona is located in a unique geographical region, the Sonoran Desert, and situated in a southwestern, urban setting in close proximity to the U.S. border with Mexico. With a Spanish, Mexican, and Native American heritage, Tucson provides a fitting environment for a university dedicated to diversity. The city offers an abundance of cultural activities, while the mountains that surround the city provide phenomenal hiking, biking, and mountain climbing opportunities.



Helpful Information
There is affordable off-campus housing available with an easy commute. The campus is large, but most buildings are centrally located and the campus is easy to navigate by walking or bike. There is also a lot of school spirit, boasting ZonaZoo, the largest student section in the PAC-12.
2023/2024 Placement
------
Host Pay

ment
Open
Home Pay

ment
Limited
Fast Facts
------
| | |
| --- | --- |
| Location | | Tucson |
| Population | | 1,077,800 |
| Enrollment | | 39,606 |
| Language | | English |
| Calendar | | Semester |
| Canada | | N/A |
Term Dates
| | |
| --- | --- |
| Fall | | 08/21-12/14 |
| Spring | | 01/10-05/09 |
Campus Diversity
------
| | |
| --- | --- |
| 1st Nation/Native | | 3% |
| Asian | | 10% |
| Black | | 7% |
| Hawaiian/P.I. | | 1% |
| Hispanic/Latino | | 27% |
| Two or more | | 0% |
| White | | 52% |
| Other | | 0% |
| International | | 0% |