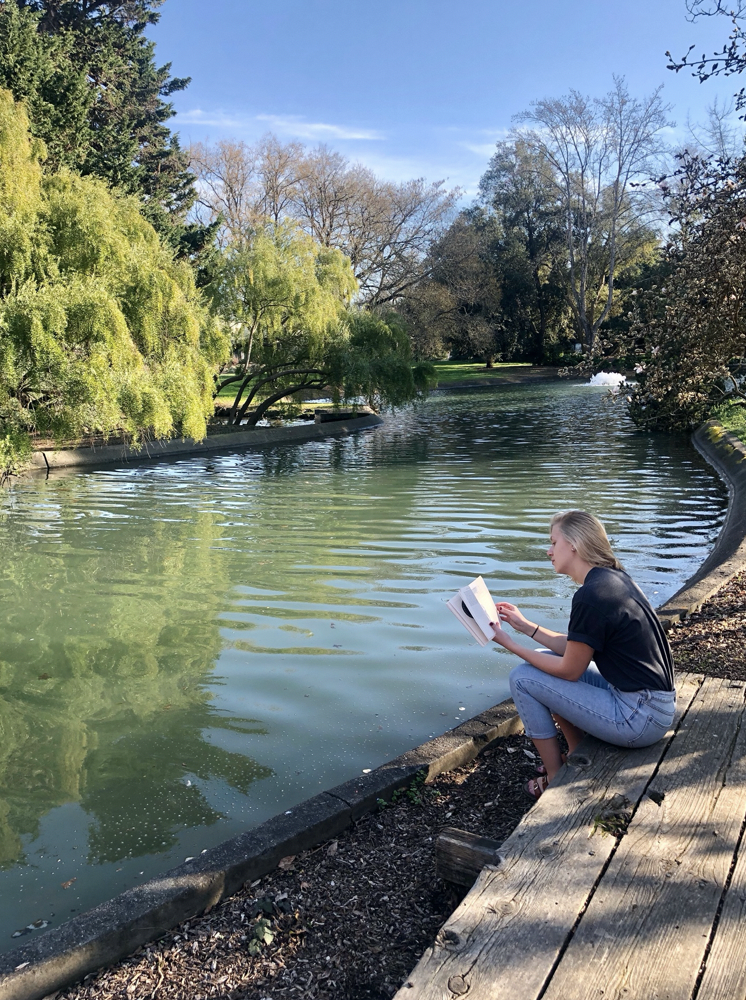 College students spend an incredible amount of time studying and working on homework. This means that finding a good place on-campus, or even off-campus for this studying is extremely important. Throughout my time on exchange here at Sonoma State University, I have found a few perfect places to study and work on homework. One of these places is in the library, another one is by a pond on-campus, and the last place is in my bedroom.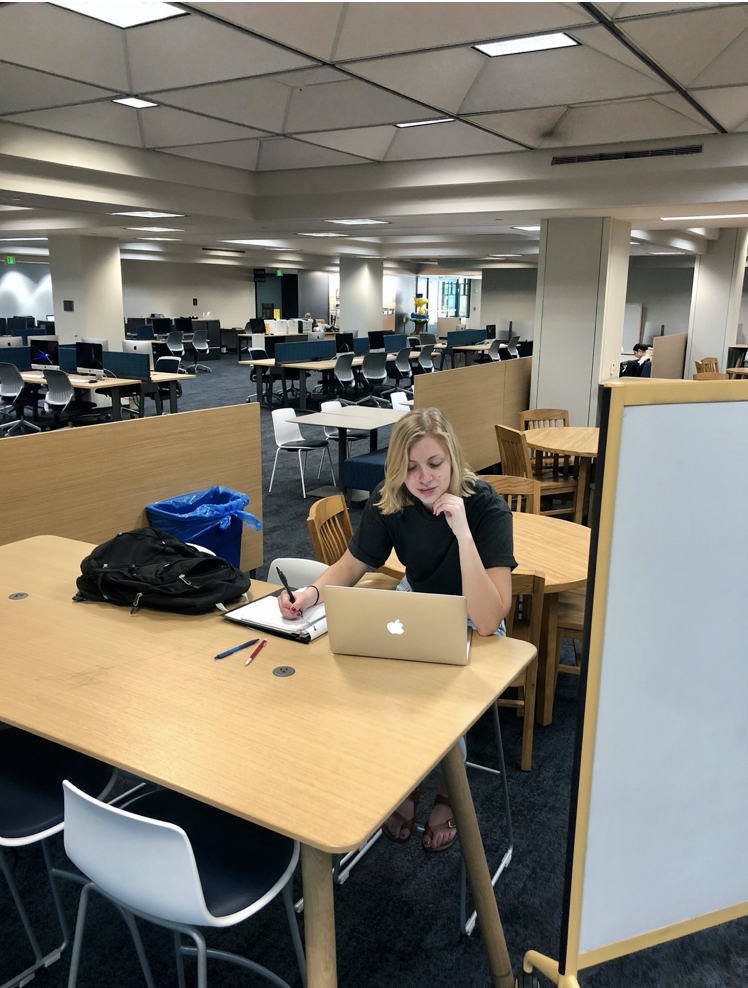 Libraries are one of the most popular choices for students who want to get their work done. They offer a quiet and distraction-free space for students to get their homework and projects done for class, and they also offer ample resources to students. I have taken advantage of Sonoma State Universities library resources many times this year while on exchange, and I cannot stress how important it is to become familiar with the library at your college. I have been to information meetings, organizations and events, and have used the library for class research. The library here at Sonoma State is three stories, and each floor in the library has a different noise level. The bottom level is where you can be the loudest. It is perfect for working on projects with a group. However, I have not used the bottom floor yet this year. The second floor is the one that I use the most often. You have to be fairly quiet, but you can still whisper to the people around you. The third floor is where I studied during finals week. This floor requires you to be silent while you are studying. It is a little too quiet for me most of the time, but I use it when I need extreme concentration for the tasks I have to get done. I think that this organization of the three different levels in the library is extremely beneficial for the students because they can choose what floor they want to work on based on the work that they need to do. With all of the benefits that the library has to offer, it is obvious why a lot of students choose to do their studying there, and I am definitely one of those students.
Because I attended the University of South Dakota for my freshman year of college, I have experienced extremely cold weather during a majority of the school year. Now that I am in Northern California where the weather is a lot warmer, I like to take advantage of the beautiful weather while I still can. It helps out a lot that Sonoma State has many ponds, trails, and wooded areas on campus that are absolutely gorgeous, especially on those sunny and warm days. One day while exploring around campus I came across a beautiful pond with many benches and picnic tables around it. This is now one of my favorite places to study when the weather is nice. It is extremely peaceful to have the sun on your back, hear the sounds of the birds chirping, and feel the slight breeze on a hot day while getting your homework done. That is something that I do not get to experience at the University of South Dakota. However, I do find it a lot harder to concentrate in this outdoor environment because it just makes me want to walk around the pond instead of studying. So, if I have a book to read or an assignment I want to get done, but I still have plenty of time to complete it, then I will go to the pond to do my work.
This last place is where I do a majority of my studying and homework. I like to stay in my bedroom and get my work done most of the time. This is because I like to have access to my food, my own bathroom, and be by myself while I am focused. I also like to be as comfortable as I can while doing homework and being productive and being in my bedroom allows me to do that. A lot of people cannot study or do homework in their own room, but it is my absolute favorite place. I can focus as long as my roommate is not home. At Sonoma State, we are given very nice and big desks for doing homework, and I like to use mine as much as I can. However, when my roommate is home I either go to the library or to the pond on nice days.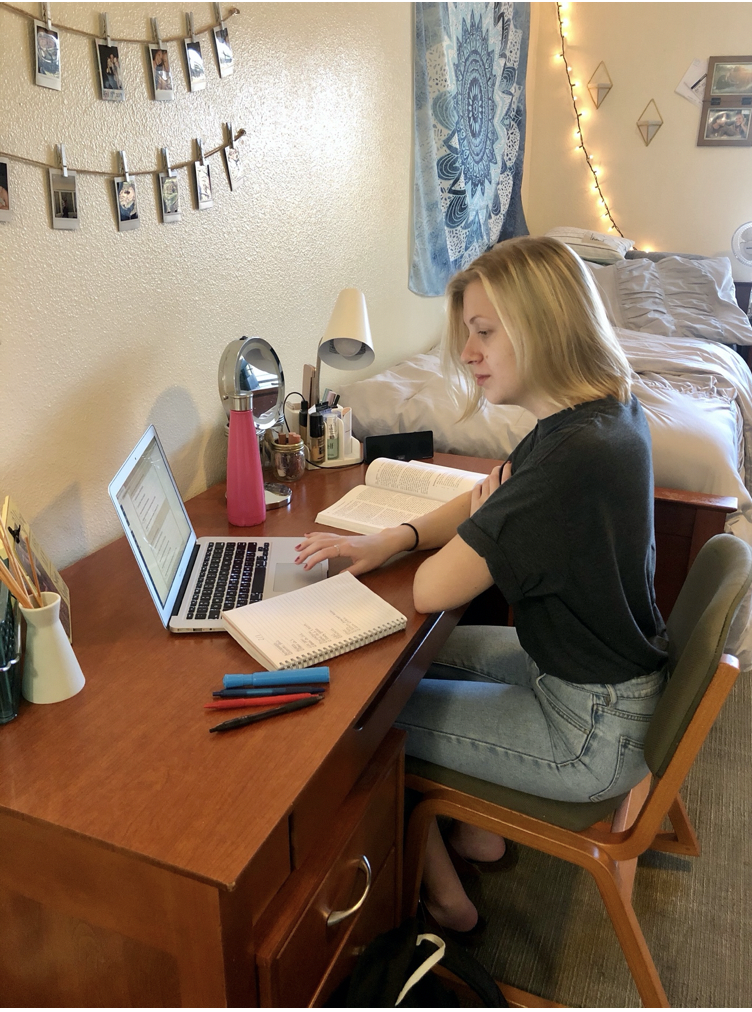 It took me a while to figure out where I could study the most efficiently at my new campus this year, but I did figure it out. I went to a lot of different popular study places on campus and tried each place out for a day. I picked my three favorite places on campus, and my GPA has gone up ever since. Finding a good place to study and do homework is one of the most important and underrated things you can do when you go to a new school over exchange, and I highly recommend finding your place!
submitted by Brandi Norum