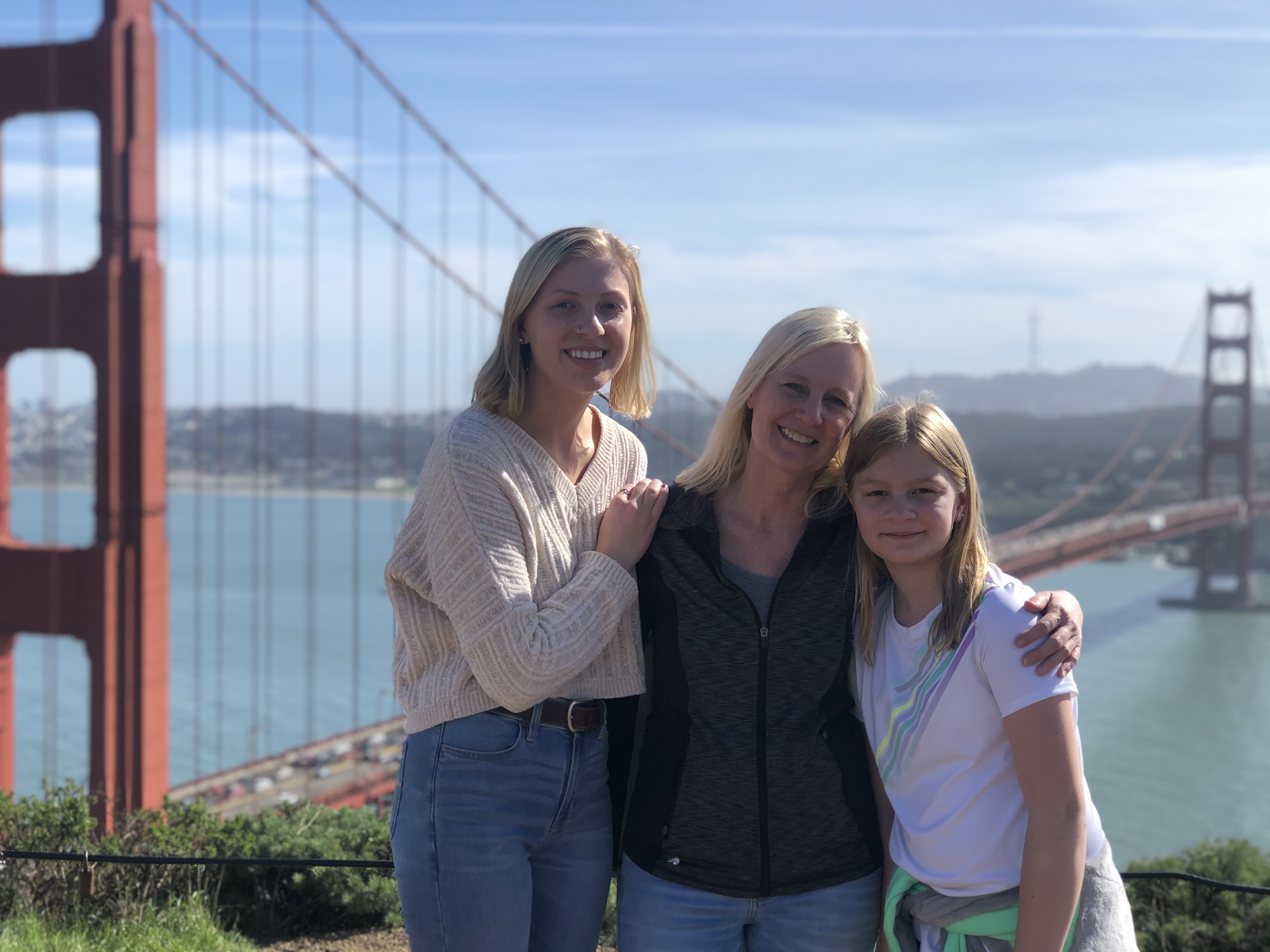 You are going to make so many memories on exchange, meet a lot of new people, see a lot of new places, take tons of pictures, and try to capture every moment. You are going to want to send all of your pictures back home to family and friends, share your photos on social media, and tell family and friends all of your stories while on exchange. There's going to be so much happening over the course of the semester that you will not be able to share everything with family and friends. Because of this, it is so much better when family and friends are able to come visit you so they can see the place you are living firsthand and make some memories there with you.
There are so many benefits and reasons for going on exchange through NSE, and everyone decides to go on exchange for their own reasons. One of the biggest reasons I decided to take part in NSE is to explore a new state and region of the United States that I had never been to. I decided to go to Sonoma State University for the year because I had never visited California prior to my exchange, and I had always wanted to. My family had never been to California either, so I gave them a reason to take a trip here. My mom and sister came to visit this week, and they had so much fun getting to see me and being able to see where I am living and spending all my time. I was pretty much their personal tour guide for the week that they were here.
We spent the first few days in San Francisco because that's what my mom wanted to see the most. I got to spend quality time with my mom and sister as well as seeing parts of San Francisco that I hadn't even discovered yet. We took a tour bus around the city, which made us look like total tourists, but it was worth it. Next on the agenda was for us to explore Sonoma County where my school is. My sister really enjoyed this part of the trip because there are so many restaurants and little shops to go around my school. We ate more food than we could even handle and went into more stores than we could count. Some of the towns that we explored were Santa Rosa, Petaluma, and Rohnert Park.
Unfortunately, I still had classes going on the week that they were here. I spent two full days on campus without seeing my mom and sister because I had so many classes and way too much homework. This was the worst part about their visit because while I was sitting in class, I knew they were exploring around and having fun. It was also very hard to stay on top of my homework while they were here because they were a huge distraction. I had two tests while they were here, and I did not study for them as much as I would have any other week. This is the price that you have to pay when family comes to visit you for an entire week.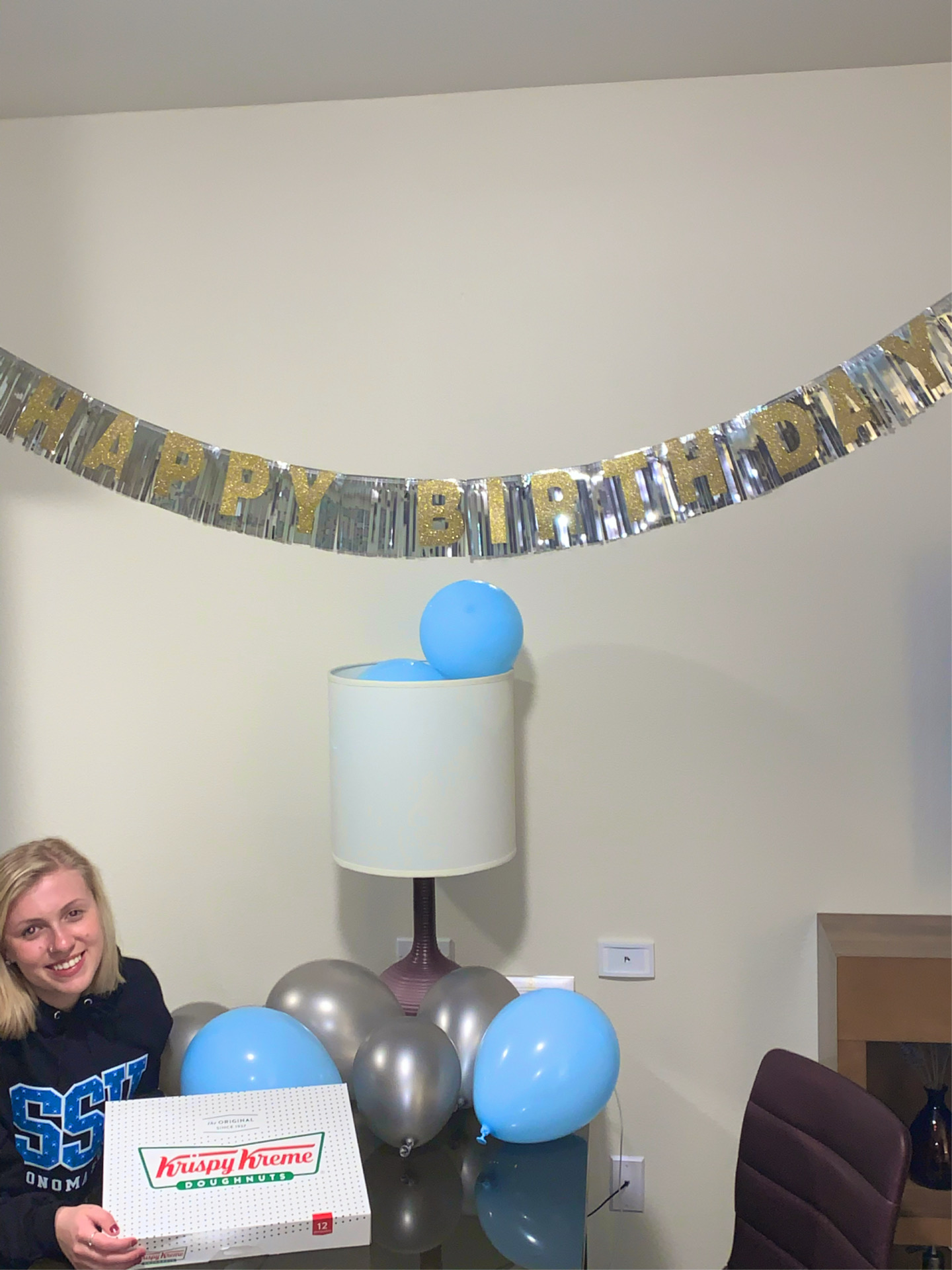 One of the most exciting things that happened while my sister and mom were here was my birthday! I turned 20 on the Wednesday that they were here. I also did not have classes that day so I could be with my family the entire day. We had lunch at a super cute pizza shop, and then my sister planned the rest of the day. This led us to Safari West, which is like an African Safari in Northern California. We got to go on a tour truck and go in all the animal exhibits and be an arm's length away from giraffes, zebras, and any other animal you could think of. This was definitely a once in a lifetime experience.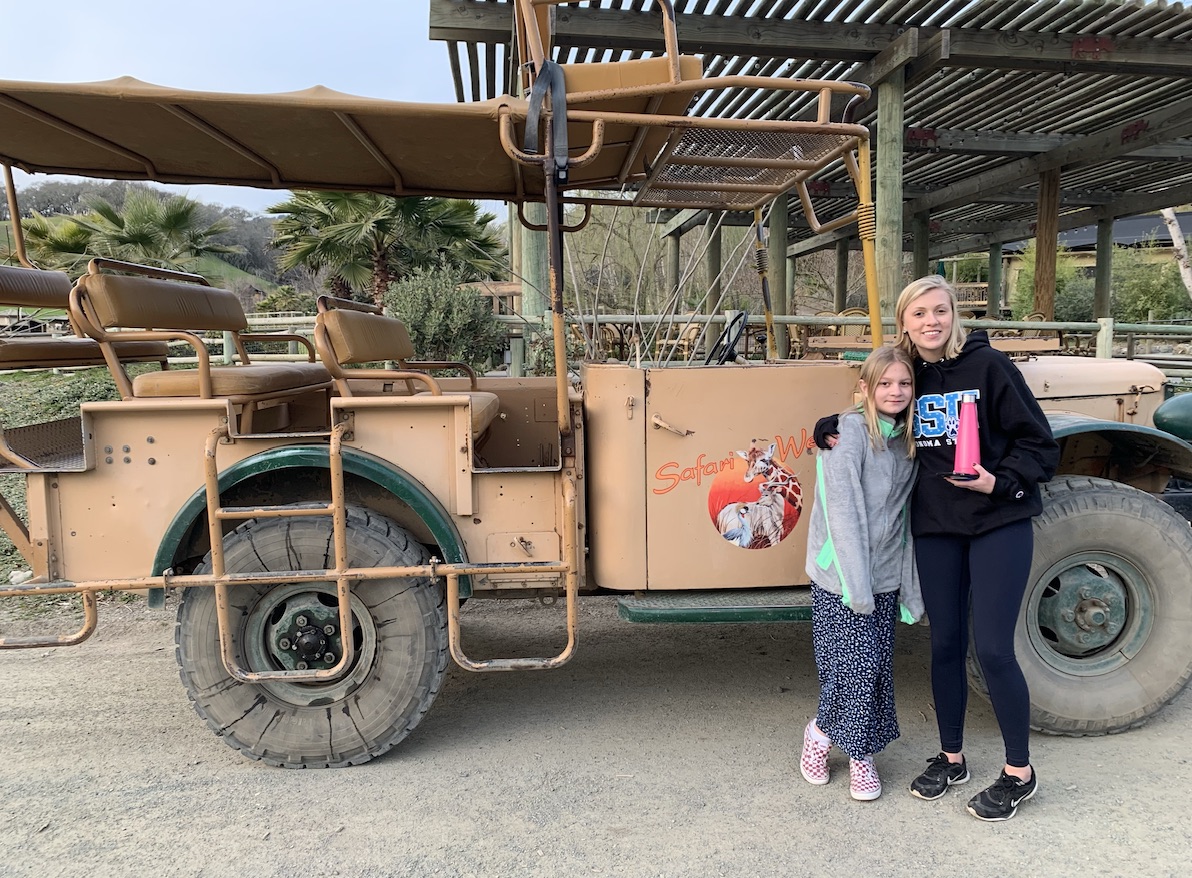 Although my family being here kept me from getting my schoolwork done, it was well worth it. I got to show them where I live, towns around me, and even see places I had never been before. It was so nice to see my family, and it got rid of any homesickness I was feeling since leaving them in January. I would highly recommend you invite a friend or family member to go visit you while on exchange. It allows you to share your experience with someone else instead of just sharing pictures with them.
Submitted by Brandi Norum