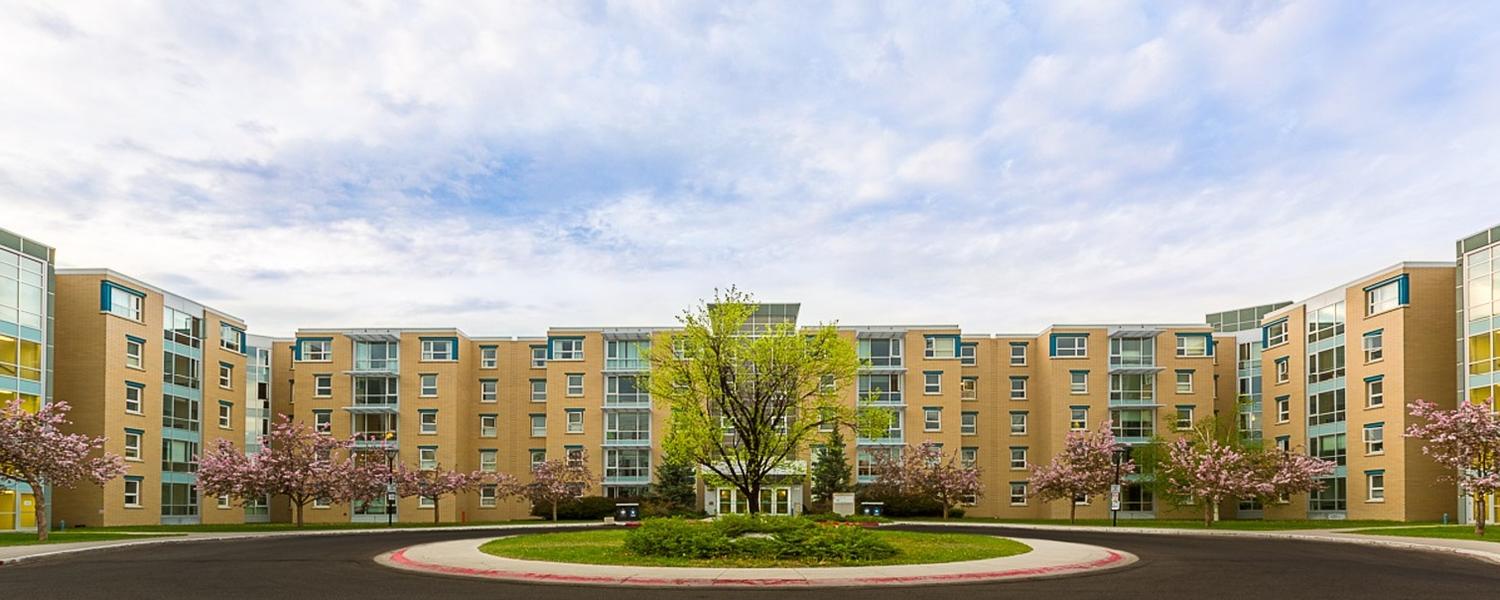 Choosing to live on campus as opposed to finding an apartment has changed my NSE experience in many different ways. It has also made my new home my favorite building on campus, Cascade Hall. My dorm building includes 5 floors of dorms, with at least one study room and two RA's per floor. It also includes laundry facilities in the basement that connects to the underground tunnels running through campus, vending machines and a lounge on the first floor, and a lobby when you first enter the building. All of these amenities were incentives to pick Cascade Hall as my new home, not to mention it has all of these perks and is still the cheapest building on campus.
Another reason I chose this building is because of the stories I had heard from former students, before coming, about the amazing events the building holds. The residential advisors have events for all students in the building, not just your floor, throughout the school year. Some of the events I attended so far include pet therapy, holiday decorating in the lobby, and pumpkin carving. They commonly provide all the supplies needed for each event and have food for students, such as Tim Hortons donuts, cookies, or pizza (bringing mugs, bowls, etc. for food/drinks is the only time you have to supply anything). This not only creates a positive relationship between residents and RAs but it also provides a space for residents to mingle and create friendships. While the RAs are in charge of making sure quiet hours and other rules are imposed, they go through a long hiring process for the job to make sure they also can create a safe/comfortable environment for everyone in the building.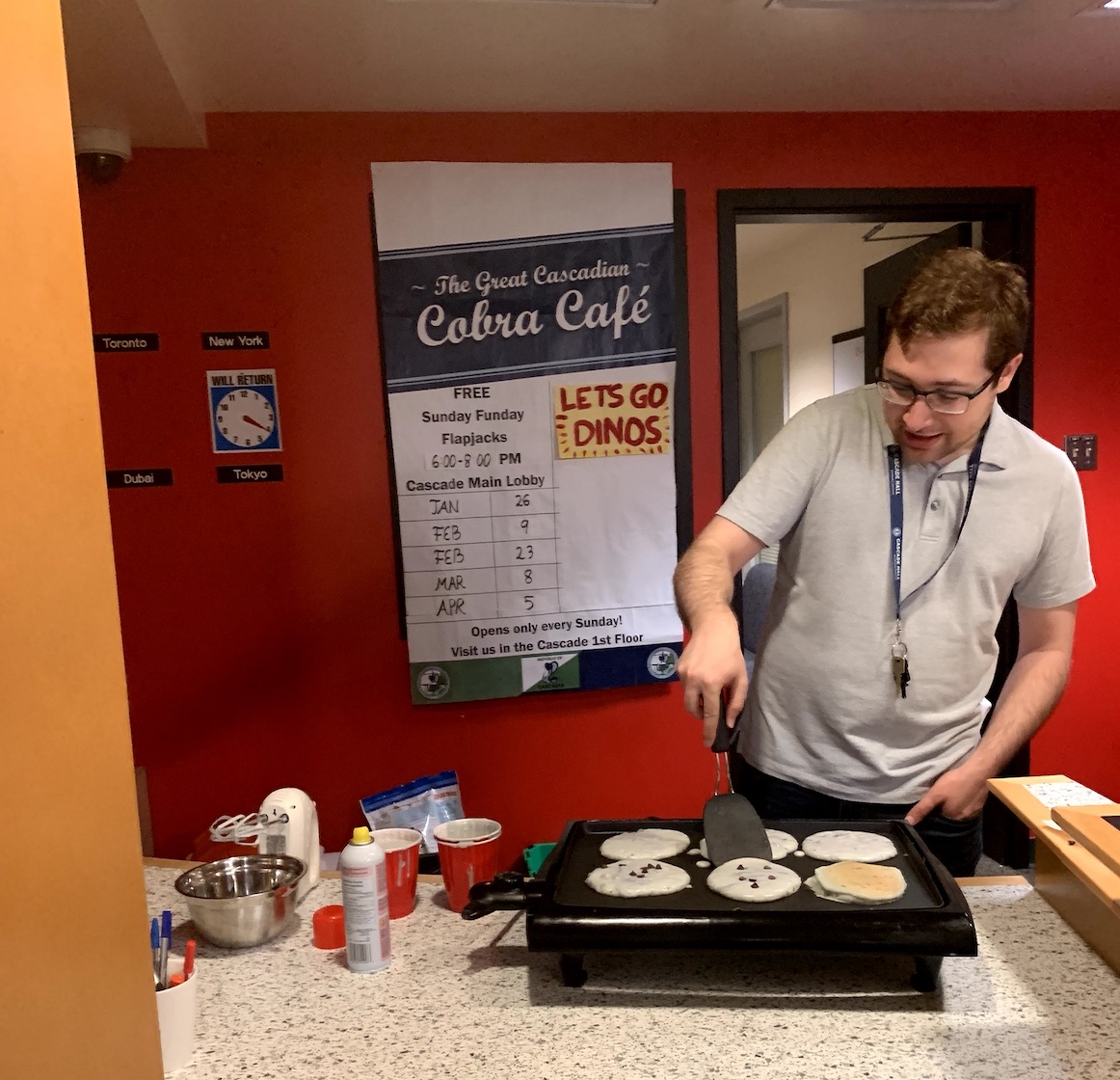 The building itself is twenty years old, so the same age as me, but is kept clean and intact through the help of the amazing people who work here. The campus has housekeeping for all common areas including making sure the elevators, hallways, and stairs are clean and free of garbage. Not to mention they have maintenance workers for all of the buildings to make sure things are working properly, such as if you need lights replaced in your dorm, a table breaks, and to make sure each semester that your fire extinguisher and alarm are working properly. All together making Cascade Hall a sanitary and safe place to live in for a semester, school year, or even your entire college career.
The main reason I picked Cascade Hall as my favorite building on campus is because of the people I have met through my time here, including my roommates. Since Cascade is one of the few options for exchange students and upperclassmen alike, it holds a diverse group of students. In my dorm in particular there are four girls, in an apartment style living situation. We all have our own rooms and have two bathrooms, one on either side of the dorm. There is a shared kitchen, dining, and living room between the three of us, all of which is spacey and comfortable. Our dorm is more than the layout though, it holds three of the most amazing people I have ever met. Our dorm includes an exchange student from Spain, an exchange student from France, an undergrad student from British Columbia, and myself, from California. We are all in different majors, from different backgrounds, and half of the dorm speaks two or more languages. This may scare some people, but since almost all of us were in the same position, being away from home and alone, we connected very fast and learned to focus on what we had in common. All of us wanted to explore the city and surrounding areas, meet new people, have as much fun as possible while keeping up with school, etc.
While it is easy to pick Cascade Hall because it's where I personally live, all of the residential buildings are beautiful. Most of them hold events and have similar amenities as my building, so while I would always recommend Cascade the other residences are also very good choices as well if you are looking into on campus housing. The University of Calgary truly does all they can to make sure all residents, no matter if you are an undergrad, exchange, or graduate student, feel comfortable and welcomed.
Submitted by Caleigh Nordan