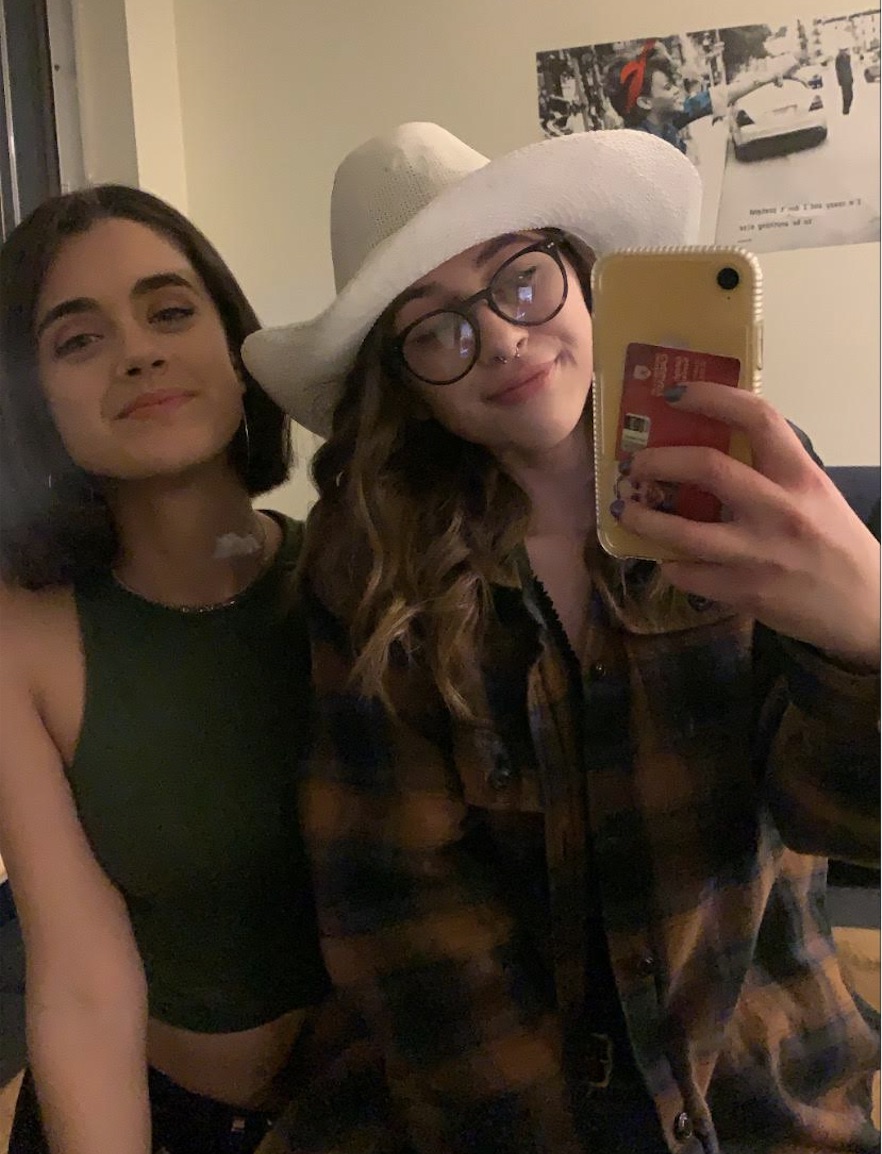 Calgary, otherwise known as Cowtown, is mainly famous for its annual summer rodeo, the Calgary Stampede. It is a city-wide event, full of cowboy hats, bull riding, mechanical or otherwise, and two-step dancing. While I originally thought I wouldn't see this cowboy side of town, since I wouldn't be in town for the stampede, my friends and I found our favorite club in Calgary: Ranchman's.
Ranchman's is a country dance club a short drive from campus, and free for ladies on Friday nights. We had heard they had good drinks, great country music, and even a mechanical bull ! While none of us listened to country music all that much, so I knew almost every song they played. We watched people line dance, swing dance, and two-step before we finally got the courage to ask someone to show us how. Since the spins were similar to salsa and bachata, it wasn't super hard to follow. When we weren't dancing with people (who looked like trained professionals), we jokingly tried to learn the steps with each other. It is honestly a very impressive style of dance, and one that tires you out more quickly than you would ever expect.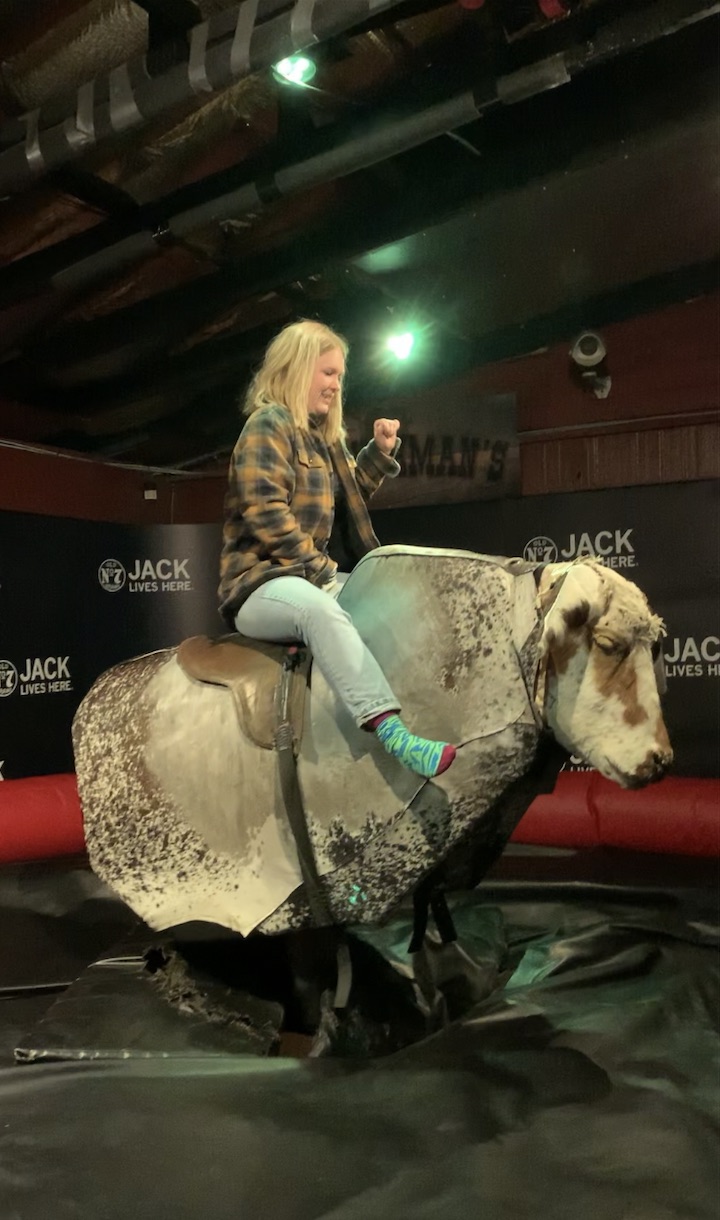 When it came time for the mechanical bull, I backed down, but most of my friends climbed over one another to be first to sign their waivers. It was one of the most comical things I have ever seen. The man in charge of the machine helped everyone know how to ride safely, and then based the level of difficulty on how comfortable they seemed. No one got hurt, everyone laughed, and the memory of people being flown off in every direction is one we will never forget.
Our close group of friends were only able to go to Ranchman's once, which was amazing but looking back on it kind of sad. My friends and I have already discussed how we need to reunite for Stampede one summer, and have the opportunity to go to Ranchman's together again, one of the last places we were all together before things went a little crazy from this pandemic.
Being sad to leave and missing Canada and the friends I made there doesn't dampen my memories. During times like this, where everything is kind of sad and scary for everyone who was sent home, it is important to not let it overshadow the great times. It gives us reasons to go back, to do the things we weren't able to do or things that were cut short like our exchange time was. It keeps the link between us and where we did our exchange and the people we met on exchange even more alive.
Submitted by Caleigh Nordan