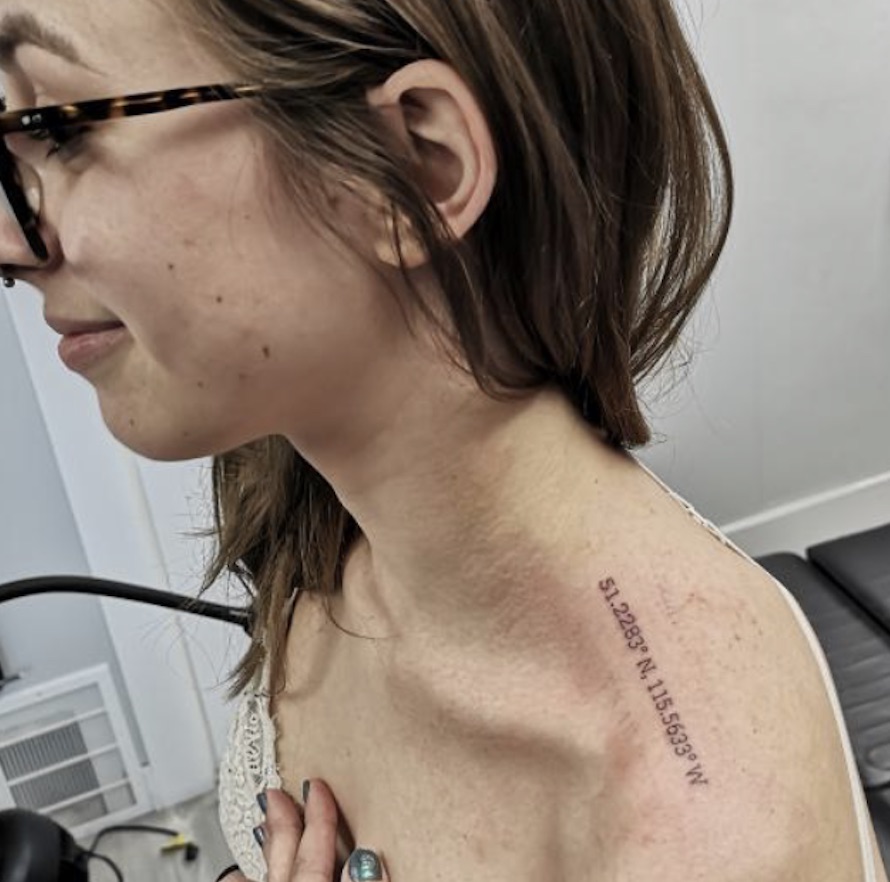 There are many ways you can commemorate your exchange experience. Some people I know have bought lots of school merchandise to remember their time or added a dramatic haircut to signify how they have changed. Personally, I decided to get my fourth and fifth tattoos with one of my roommates to celebrate my time away. Tattoos are a big decision, as they will be on your body forever, so I personally am not one who takes them lightly. This is completely reasonable and understandable, I am not one who thinks people should get tattoos because their friends are or they think that is what people expect.
With that being said I am someone with several tattoos before I added my latest additions. All of my tattoos have significant meaning to me. Yet this is how I like to express myself, through art that will forever be part of me, so a tattoo seemed to be the perfect way for me to always remember my time here. The first one I got is the coordinates of the Cascade mountain in Banff National Park on the top of my shoulder. There were a few reasons I chose those coordinates, one being the main reason I moved to Calgary was to experience the breathtaking nature. Being so close to Banff, it is where we commonly go to explore and it has been a huge part of my time on exchange. The other reason is the building I live in on campus is Cascade Hall, as all the buildings are named after mountains in the parks surrounding Calgary. Cascade Hall is where I met almost all of my friends, where I have the most memories, and where I feel more at home than anywhere else. I have had an amazing exchange year, and leaving Calgary and my new home will be hard, so I wanted to get something that will always represent my experiences away. Not only the parties and where I met my friends, but also the natural beauty I have fallen so in love with.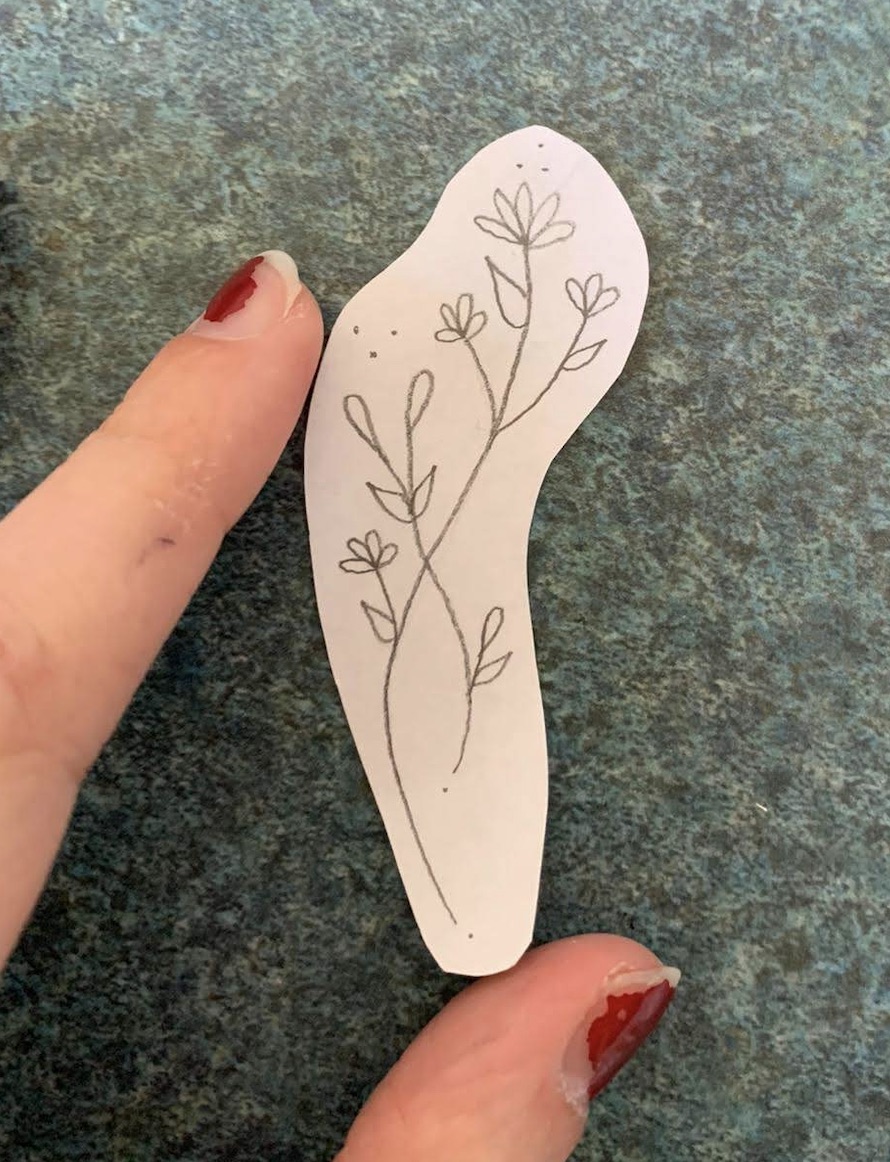 My other new tattoo is of flowers, that I actually drew myself. While the drawing itself is simple, I thought it would be amazing to add something I have created. Not to mention the top of the flowers are the flowers I draw when my anxiety spikes. I have always loved art and to relax my mind I have a habit of drawing flowers all over whatever is in my reach, whether it is a paper cup or my notebook. This tattoo symbolized not only how I have accepted my anxiety as part of who I am, but also how I have overcome so much of it through my experiences here. Studying away seemed so out of reach due to my anxiety, yet I not only made it here but I flourished and have stepped out of my comfort zone in so many ways.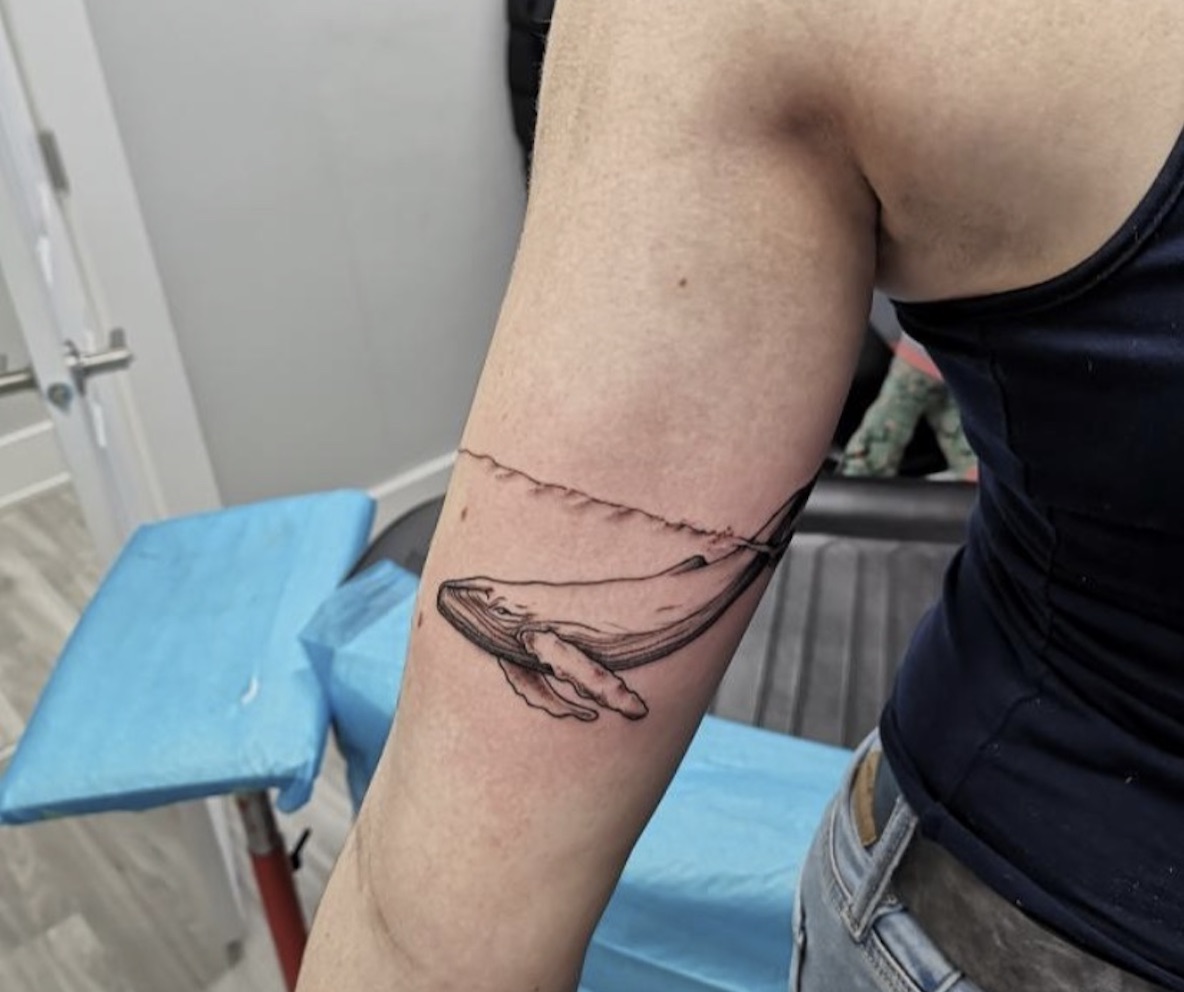 Since both tattoos were small and took about an hour all together I only had to pay the minimum fee, which for my artist, Gage at Atticus Tattoo, was CA$160, which is not bad at all, especially for the quality of the shop and artist. The shop was immaculately clean, the staff were warm and welcoming, and all the artists were highly talented and made the experience amazing. If I was living here for more than a year I would definitely be going back, and I recommend them to anyone passing through Calgary or moving here. My friend got a whale tattoo that wrapped around her arm and took a couple of hours. I was highly impressed with the quality of the work, the shop, and the artists we worked with.
While tattoos may not be for everyone, I am so happy I chose to get these pieces done while here because I will never forget not only my trip but the many things I have learned along the way. Also, throughout the stress of transitioning to online classes and people going back home, this was a great way to celebrate.
Submitted by Caleigh Nordan